---
Esatablished in 2008 - Institutional DNA - Proven Track Record

Long term capital commitment
Seeding from parent group.

Institutional infrastructure
Our state of the art technology supports our fundamental analysis and provides effective reporting tools for clients, style analysis and performance attribution.

Fully regulated
Pelargos is regulated under the AIFM directive and reports to various industry oversight bodies. Pelargos is an AIMA member and we have best in class partners; prime brokers Goldman Sachs and UBS, administrator BNY Mellon, accountant PwC.

Risk concious
To compound wealth means understanding risk. But risk is not the same as volatility. Our fundamental research aims at understanding value and risk.
---
---
Our strategic partners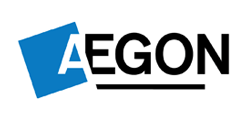 Aegon is majority shareholder and cornerstone investor.
Aegon's 26,000 employees generate annual revenue of 30bn Euro across 25 countries. Its stock is listed on Euronext and the NYSE and has a market capitalization of 14bn Euro. Aegon is SOX compliant and reports under IFRS.
Pelargos has a local presence in Japan through our research and marketing partner Gordian Capital Japan.
Gordian Capital houses our Japan-based research analyst who provides corporate access and detailed fact finding for our in-depth research.
---
Company profile
A Schematic Overview



Key Service Providers

Pelargos works together with these best in class service providers:

Audit – PwC
Fund Administration – BNY Mellon
Prime Brokers – Goldman Sachs, UBS
Registrar – BNY Mellon
Transfer Agency – BNY Mellon